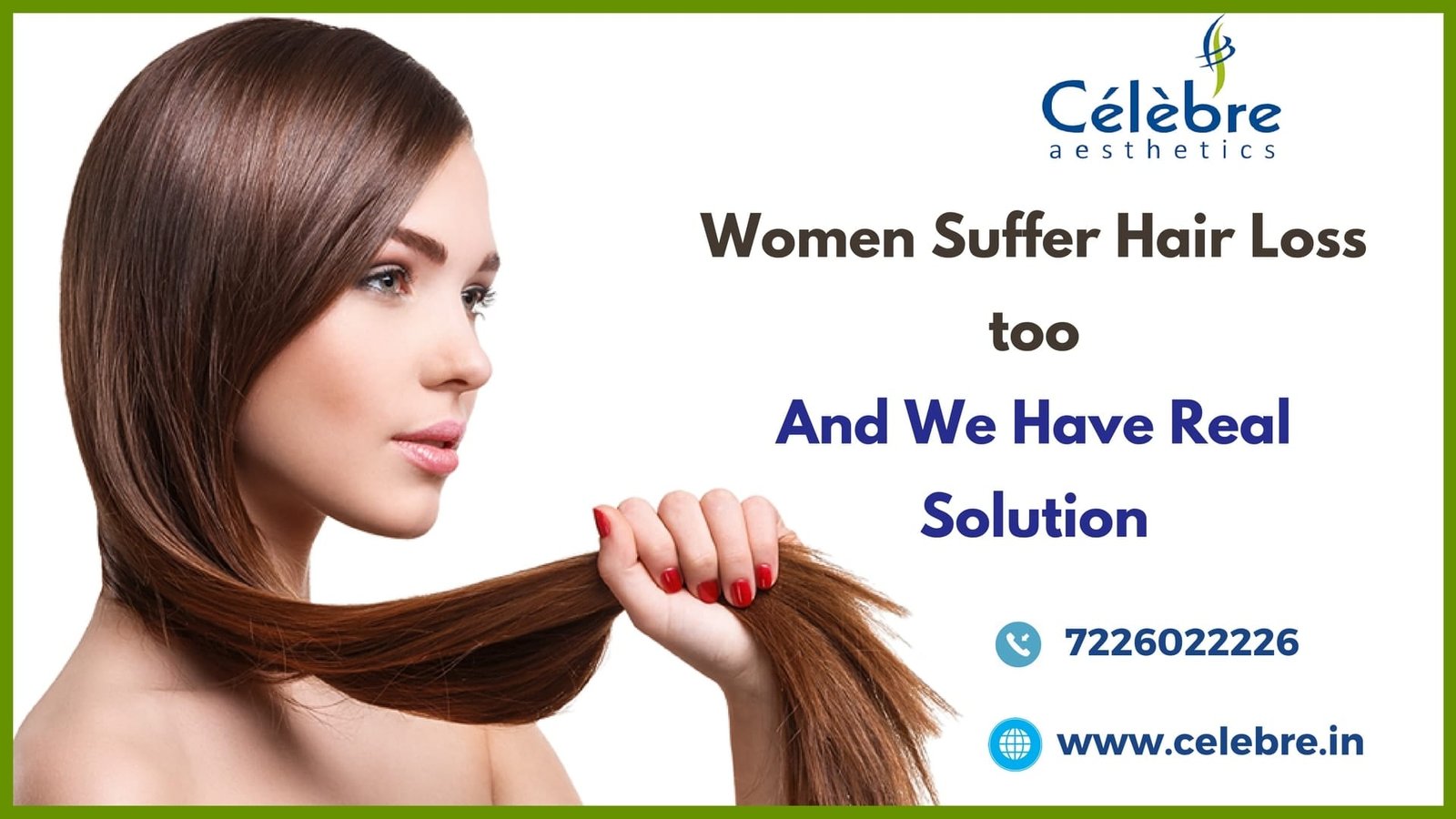 Hair is the most important part of the women's life. Since childhood, she takes good care of her hair with oiling it often and using other such home remedies. Styling hairs by making different hairstyles every day especially on occasions, parties and gatherings has always been their favorite; as no look is complete without a good hairdo! But signs of aging start showing up with time. For some, there are other reasons to lose their locks. The hair starts falling and with every lost hair strand, they lose a bit of their grace. They can no longer wear their favorite hairstyle. To overcome such problems, women today have started getting transplant surgeries and breaking the age-old myth that transplant surgeries are meant only for men. Women Hair Transplant Surgeries are very much a reality today. You can easily get women Hair Transplant Surgery.
Some people fear after the Hair Transplant Surgery is not the same as they had before. This too is a myth. The hair which grows after the transplantation is similar to the natural and requires just the same care as the natural ones. They can be washed, oiled and styled like your natural hair. This is because the follicles are your own which are taken from the donor site which has good growth. Those follicles are then planted in the balding region called the recipient site.
The hair transplantation is a permanent technique of curbing the hair loss. Therefore, good research is required before getting it done. There is no trial involved as once the follicles are transplanted there is no getting back. It is therefore recommended to get a qualified and experienced surgeon on board for surgery. You can get the women hair transplant in Surat by board certified surgeon "Dr. Siddharth M. Sakhiya" who have done similar surgeries in the past.
Celebre Aesthetics is the renowned clinic for Best Hair Transplant in Surat. Contact us to know more about pre, during and post-surgery scenarios. Our experienced specialists will ensure you the best hair transplant experience. The surgery is safe and worthwhile.
Dr. Siddharth M. Sakhiya is the best person to contact in case you want hair transplant done. He has years of experience in performing Men & Women Hair Transplant in Surat , Gujarat.